According to epidemiological data, substance misuse is prevalent in emerging adulthood both in the United States and other countries. Studies have shown that back in 2014, prevalence estimates for illicit drug use in the United States were highest among 19-22-year-olds, with 41% of individuals in this age group reporting such use (Johnston et al., 2015a). As such, prevention efforts targeting youth substance use are essential.
Prevention efforts targeting youth substance use can take many forms. One effective approach is PROSPER, an evidence-based delivery system that offers two programs that have proven to be very impactful when delivered during the transitional development phase of the early adolescent/teen years
PROSPER, which stands for PROmoting School-community-university Partnerships to Enhance Resilience, was designed by researchers at Iowa State University and Pennsylvania State University to engage communities in implementing science-based prevention programming that addresses a range of risk and protective factors related to substance use. Researchers at the University of Missouri Extension partner with school districts and community volunteers in Fredericktown, Missouri, to help move PROSPER forward in the state of Missouri.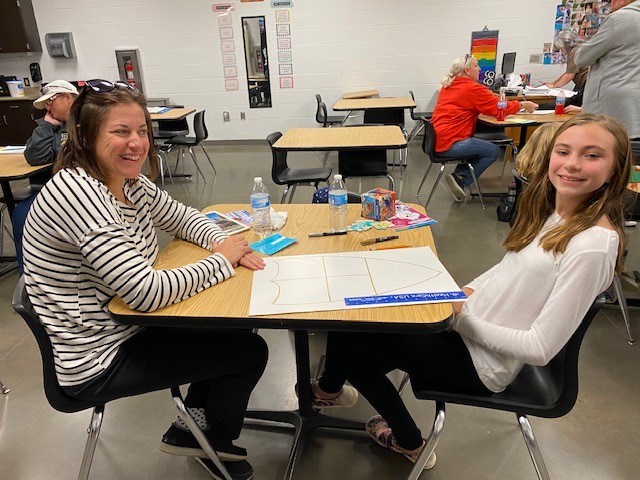 Shanna Sorg, Community Health Engagement & Outreach field faculty with University of Missouri Extension, says researchers, school districts, and community volunteers are focusing on sixth or seventh-grade students because research has shown that the transitional period from being a kid to becoming a young teenager has proven to be a very crucial stage for developing skills which can make long-lasting, positive impacts.
Two programs, Botvin LifeSkills Training and Strengthening Families Program for Parents and Youth 10-14 (SFP 10-14), have been implemented through the community-focused PROSPER framework. The implementation has demonstrated long-term improvements in decision-making, improved academic success, mental health concerns, and increased family bonding among the youth participants.
The PROSPER model recognizes the important role that parents play in preventing youth substance use and includes a range of strategies to engage and support parents in their prevention efforts. Peggy Saphian, a PROSPER model participant from Fredericktown, Missouri, says PROSPER offers her ideas to help communicate with her children about substance use prevention. "We have done very well and been really appreciative of the program. It helped (us) immensely," Saphian says. Dawn Stacy, another PROSPER model participant, says PROSPER allows parents to learn from each other. At the same time, children will participate in another lesson about how to deal with stress and other common issues like peer pressure and online behavior, etc.
As for PROSPER's role in helping build a positive relationship between a parent and child, Sorg says the teenage years are a challenge for any parent and the nature of teenagers requires good communication between parents and children. "(Children and parents) learn how to communicate and…show appreciation to each other, which is huge in building positive relationships."
One key strength of PROSPER is its focus on building strong partnerships between schools, communities, and universities. By working together, these partners are able to leverage their unique strengths and resources to implement prevention programming that is tailored to the specific needs of their community.
Reference
Johnston L.D, O'Malley P.M, Bachman JG, Schulenberg JE, Miech RA (2015a). Monitoring the Future National Survey Results on Drug use, 1975–2104: Volume 2, College Students and Adults ages 19–55. Institute for Social Research, The University of Michigan: Ann Arbor.