Written by Allene Gremaud and Ann McCauley
On Thursday, August 10, the University of Missouri Extension convened the second gathering of statewide partners during the Recovery Friendly Workplace: Reimagining Today's Workforce Conference in Columbia, Missouri. The one-day conference was attended by just over 200 partners virtually and in person and was the culmination of the first three years of the RFW efforts in Missouri. The theme of the conference was reducing stigma and addressing SUD in the workplace.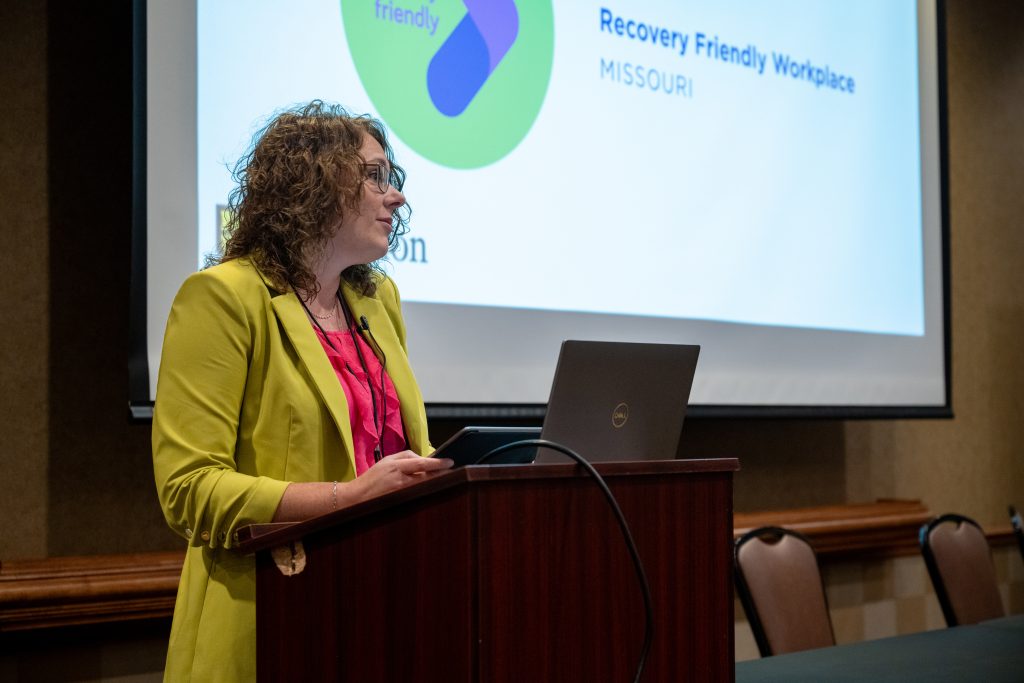 Dr. Sarah Traub, the Interim Associate Vice-Chancellor for Extension and Engagement, and the Director of Education and Impact, welcomed attendees and set the stage for the day. Dr. Traub discussed the importance of the Recovery Friendly Workforce initiative at the University of Missouri and recognized the partnerships formed with the School of Medicine.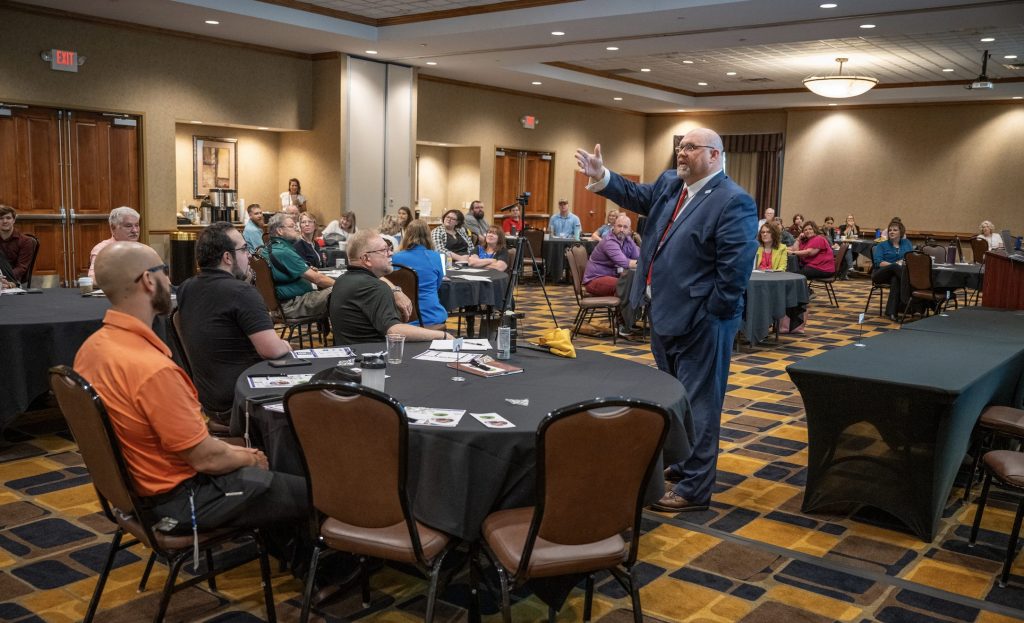 The emcee, Dr. Ken Chapman, former Missouri Department of Corrections Director of Reentry, and current Assistant Deputy Director for the Missouri Department of Social Services welcomed guests. Dr. Chapman spoke about creating a culture shock in today's workforce by continuing Missouri's movement toward a Recovery Friendly Workforce. Dr. Chapman discussed the state of the workforce today and highlighted the value that RFWs have in creating work environments that promote the health, safety, and well-being of all employees.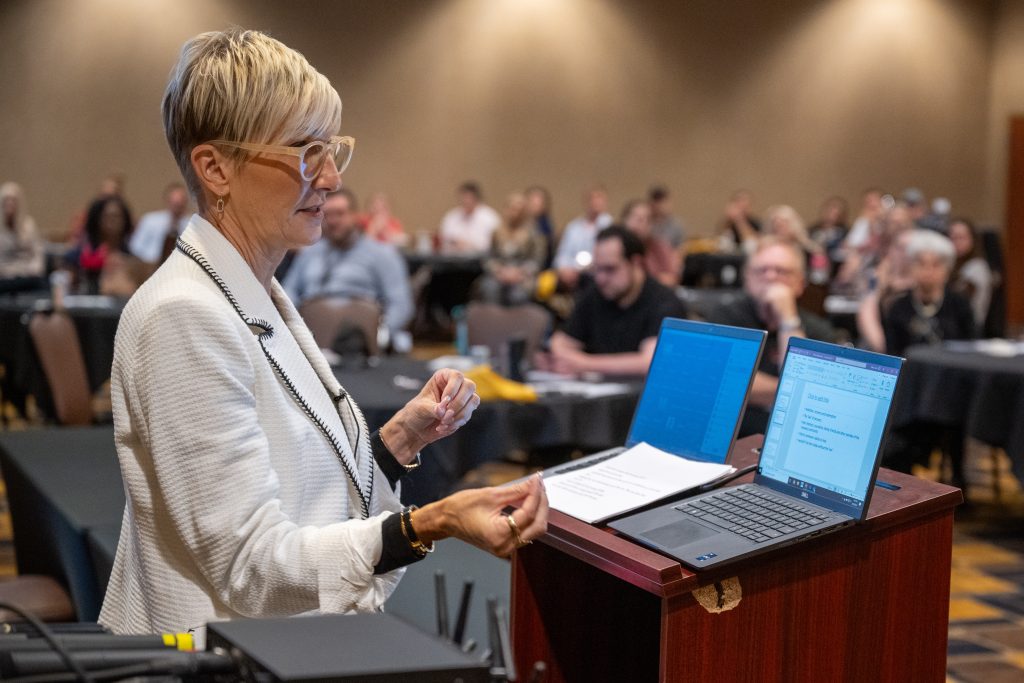 Former Olympic Gold Medalist, Carrie Steinseifer-Bates, the opening keynote speaker, shared a compelling story of her rise to fame as a three-time Olympic gold medalist in swimming. She spoke about her life, detailing her swimming training routine as a child, her success in the 1984 Summer Olympics, and her addiction and recovery over the following four decades. Her moving speech highlighted how her drive for perfection gave her the traits she needed to be successful hiding her Alcohol Use Disorder and how she struggled to quit drinking despite her desire to do so. She highlighted the value that a Recovery Friendly Workplace plays in helping employees in recovery maintain their sobriety. Carrie now works at the Hazeldon Betty Ford Foundation and helps people along their recovery journeys. 
Three breakout sessions preceded lunch. Breakout session hosts included Scott Kirchhoff and Sarah Swearingin of Citizen's Memorial Hospital in Bolivar, Missouri (Missouri's first designated Recovery Friendly Workplace (RFW)). The two talked about the process of becoming designated as a Recovery Friendly Workplace. They described their hospital's journey, and the benefits they received as a result of the designation. They highlighted the changes in company values, worker attitudes, and the increase in qualified applicants for previously unfilled positions.
Carrie Steinseifer-Bates's breakout session addressed the cost of SUD in the workplace. She shared data that demonstrated the need to address substance use disorder in the workplace and used her personal experiences to emphasize the need for employers to support employees in recovery.
Jen Rubin, Executive Producer of Love Wisconsin and Dr. Danielle Hairston-Green, Institute Director of Human Development and Relationships at the University of Wisconsin led a breakout session on how to create a story bound to keep listeners and readers on the edge of their seats.
They emphasized the power behind a shared story and discussed its ability to inspire stakeholders in today's business and community engagement environments.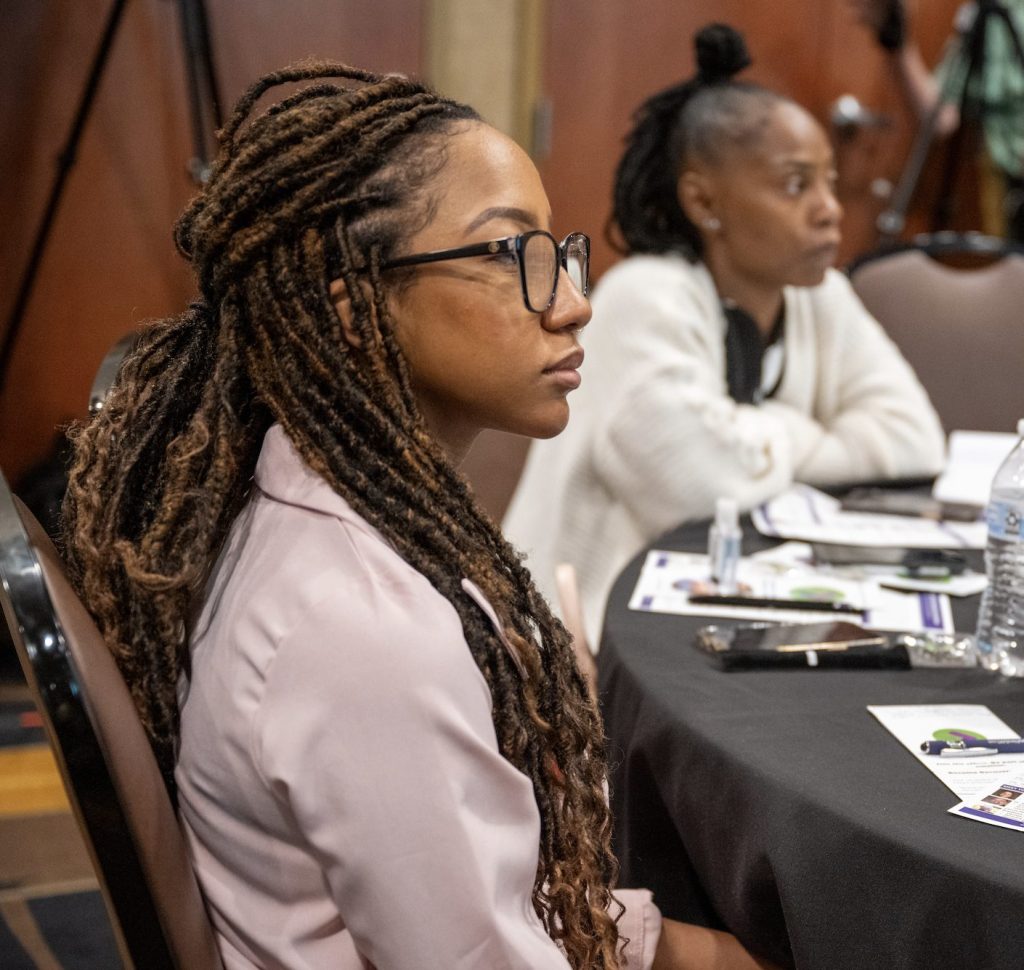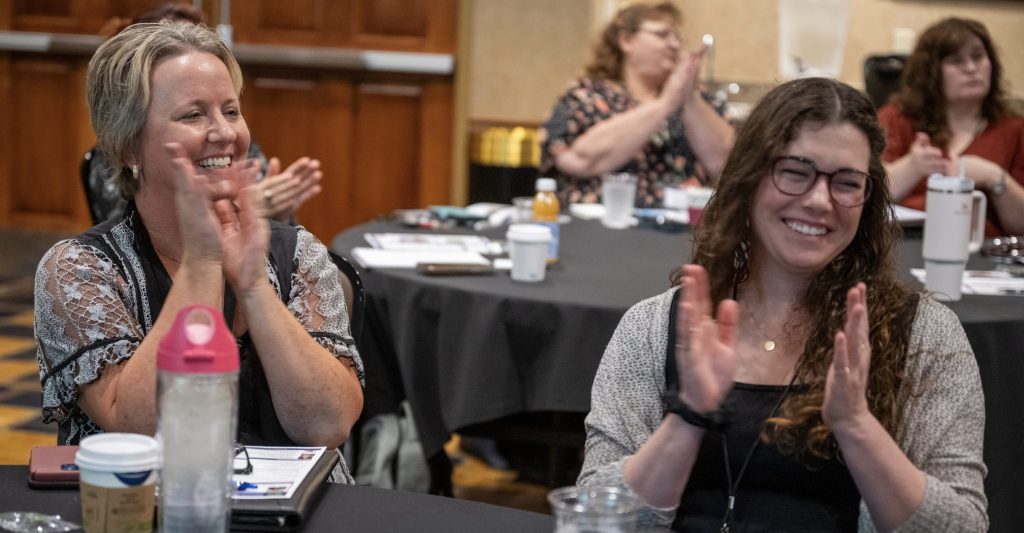 Ann McCauley, the conference chair, and Director of the Rural Opioids Technical Assistance Program, presented the first eight businesses to become designated in Missouri with recovery friendly champion awards. Missouri's SUMHSA* regional administrator, Kimberly Nelson-Freese, discussed each business and its contributions to employees. Awards were presented to Citizens Memorial Hospital, Buddeez Manufacturing Company, Ace Pipe Cleaning Company, PreventEd, First Call, Community Asset Builders, Tower Rock Stone Company, and Winco Window Company.
Cindy Higgins, a former Circuit Court judge in Macon County, and the lead Probation and Parole Officer from the Boone County Drug Court, led a discussion of employees and employers working in designated Recovery Friendly Workplaces in Missouri. Panelists included Scott Kirchhoff and Sarah Swearingin of Citizen's Memorial Hospital, Eric Cohen of Ace Pipe, and Nichole Dawsey of PreventEd.
Closing keynote, Dr. Danielle Hairston-Green took attendees on a journey through her past life, by compelling listeners to "leap and soar" by taking chances to push themselves, even when the outcome is unsure. Dr. Green told a storytelling journey of embracing change, conquering fear, and experiencing setbacks. She shared the lessons she learned along the way and detailed how her story changed other's lives and their perceptions of who she is.
Dr. Ann Marie Dale, Professor of Medicine, and Occupational Therapy at Washington University brought the conference to a close by highlighting the need to look toward the future. She discussed the Recovery Friendly Workplace expansion across three more states: Iowa, Nebraska, and Kansas, and future plans for the RFW advisory committee to work together as a community of practice.
The conference organizers would like to thank Ace Pipe for donating $5,500 to cover lunch and snacks for in- person attendees. 
*Substance Use and Mental Health Services Administration. Note: This organization announced their intention to change from Substance Abuse and Mental Health Services in 2023 to reduce stigma associated with the term "substance abuse".