By Ann McCauley and Lisa Buchanan
On July 19, 2023, two businesses became leaders in St. Louis after completing the requirements to become designated as Recovery Friendly Workplaces. Both businesses have been staples in the St. Louis community for a combined 80 plus years and view the designation as an opportunity to continue their traditions of providing support and giving back to their neighbors.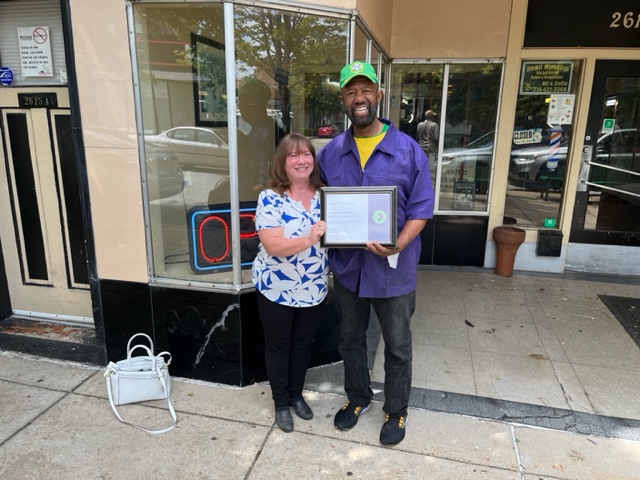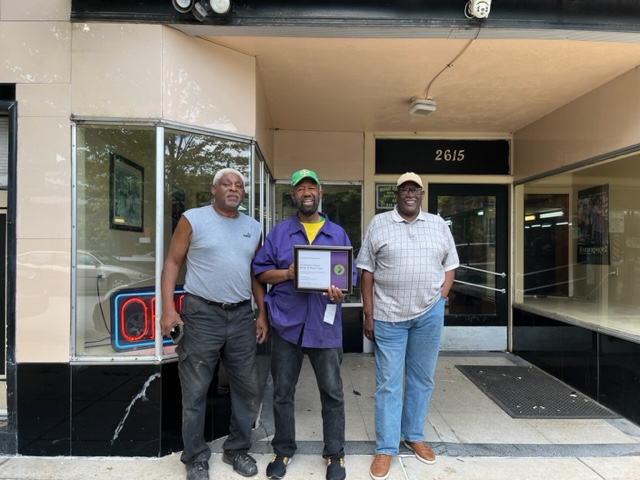 Until recently, Archie Cole, the owner of Headhunter's Barber and Beauty Salon in St. Louis, thought that providing services to retired Cardinal's baseball player Ozzie Smith was one of his biggest claims to fame, but now he's got another feather in his cap. On July 19th, Headhunters became one of the first two businesses in St. Louis to complete the process to become designated as a Recovery Friendly Workplace, making it a leader in the city. Cole, who has operated his business for more than 30 years, views it as a place that gives back to the community for all that it has given him. He says, "I want Headhunters to support individuals in recovery from substance use disorder. I want my neighbors and neighborhood to know that our business wants to help. Becoming a Recovery Friendly Workplace means that I can do just that."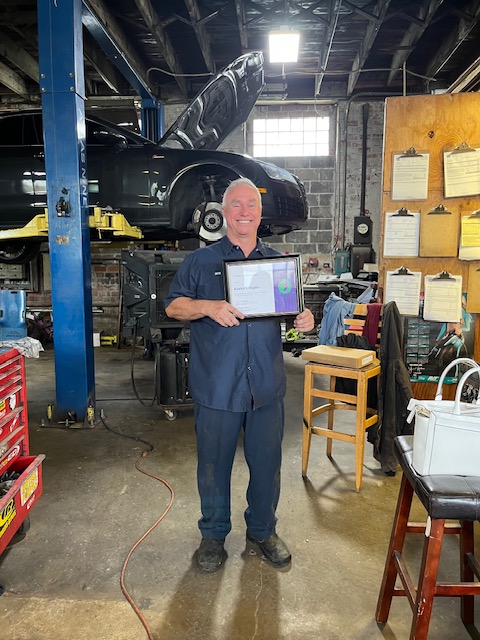 Bob Kunkel, the owner of Kunkel's Muffler Shop, the second business in St. Louis to earn the Recovery Friendly Workplace designation on July 19th, is another leader in the inner city. The business, located just north of the downtown St. Louis area, has been in operation for more than 50 years, and Kunkel represents the second generation of family members who have owned and operated the muffler shop. During the designation ceremony, Kunkel reflected on what becoming a Recovery Friendly Workplace means to him. "It is an honor to become part of this great work that is being done to support individuals who are in recovery from substance use disorders. I want to show my commitment to helping individuals in recovery become engaged with their employers and know they have a healthy, and safe environment to be successful." Kunkel is eager to see other businesses in the city become recovery friendly and is willing to support them in their efforts.